The Reglazing Company is the leader in providing value-added reglazing
services in Lubbock and Surrounding Communities.
We specialize in all your Reglazing needs.
As a result of The Reglazing Company expertise in surface preparation and coatings application, as well as our versatile and durable product line, we provide the best finished work in the industry. There is no one better than us when it comes to products or services. Serving the Texas Panhandle and South Plains, we have reglazed thousands of tubs and counters.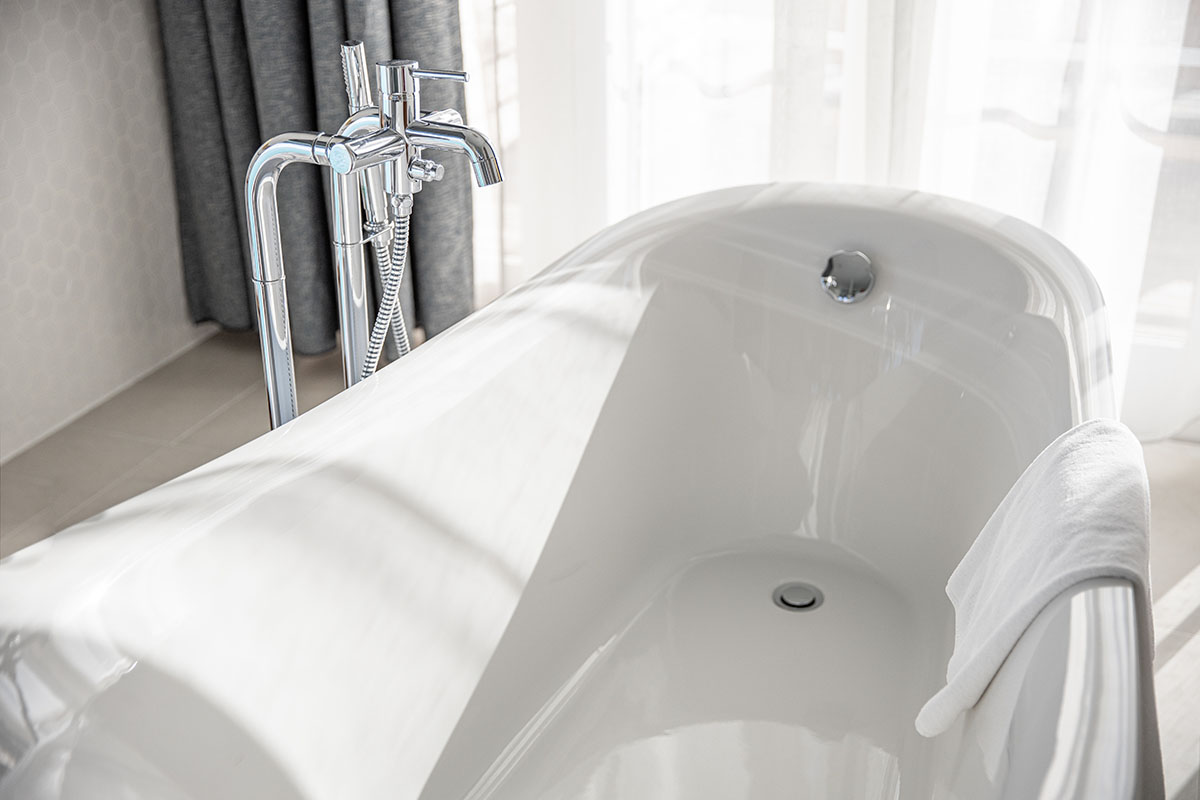 Select Reglazing Company Projects
Whether smooth and shiny or low gloss with a texture, We have the most versatile and advanced finish in the industry.
About The Reglazing Company
The Reglazing Company was established by Bud and Nilce Pankratz in 1982 with a franchise operation. For a long period of time we were supplied with contaminated materials which left little "fish eyes" in our work. This along with paying high franchise prices forced us to find other suppliers.

Our expertise in surface preparation and coatings application, along with our durable and versatile product line make our finished work the best in the business. Nobody has a better product or service than we do.

We have reglazed thousands of tubs and counters serving the, Lubbock, Texas, and Surrounding Communities in the South Plains in the last forty years of operation.
Why Choose The Reglazing Company?
Reglazing Company's services includes resurfacing/reglazing of bathtubs, counters, tile, sinks, vanities, appliances, floors, showers, sales counters, millwork work stations, exam tables, and more!
Top professional reglazing company
Hear from our happy clients
"I called for an estimate and they quickly provided me with one over that phone and we set the time up for the following day. They showed up when they were supposed to and it looks great. I would definitely recommend this company.
"
Kris Kincaid
★★★★★
"Had a great experience with this company - needed to update the bathrooms (bathtub and shower, each with lots of tile) and kitchen countertop in an old house we were remodeling. Made such a huge difference and have received a ton of compliments! Would definitely recommend!"
Jenny Shaw
★★★★★
"These guys were awesome. They came out really fast. Did the job in a timely manner. Very nice people. Im happy with how my tub came out. I would recommend them.
"
Donna Bailey
★★★★
The Reglazing Company offers free estimates and bids with a detailed explanation of our step by step process that will take place. No job to small or to big.
Contact the Reglazing Company
Have a question? Want a FREE Estimate?